A 21st-Century blend of Yoga, Tai Chi and Pilates, BodyFlow is set to uplifting music and is designed to help you feel stronger, more flexible, and physically aware. Change the way you feel about your body – come in and join us today.
(We recommend you bring your own Pilates/Yoga mat.)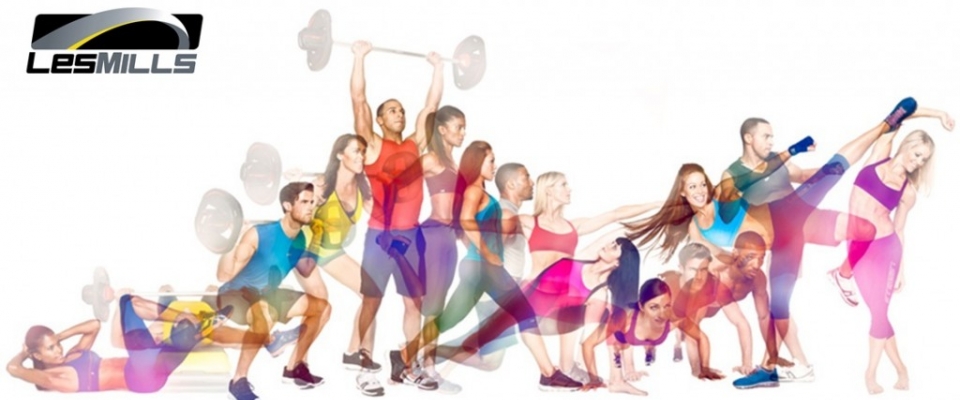 A strength endurance training class where muscle and music collide! Low in complexity but high in fun, BodyPump is designed to get you maximum results fast by working your entire body in one hour.

MixxedFit is a dance fitness program that mixes explosive dancing with bootcamp toning.  Moves are repetitive and easy to follow, so you can focus on maximizing your workout rather than following complicated choreography.
Core & More
Core & More focuses on core strength exercises and gentle, highly effective full-body stretching (including makko-ho, a Japanese system of stretching based on traditional Chinese medicine).  You will look and feel better, leaner and fitter.  Makko-ho provides many benefits for the back, hip and knee areas.  All age groups will benefit from this class.
(We recommend you bring your own Pilates/Yoga mat.) 
Mat Stretch
Pilates is a gentle and effective form of exercise and designed for all ages and physical capabilities.  Participants will be guided through an easy-to-follow workout to strengthen, tone, and reshape.   Movements combine with focused concentration and conscious flowing breath to provide a truly holistic approach that benefits both body and mind.
(We recommend you bring your own Pilates/Yoga mat.) 
Yoga
A blend of physical poses and mindful breathing that is welcoming to beginners while also offering challenges for experienced yogis. Elements of fascial fitness as well as yoga therapeutics are often woven into a fun and informative 60-minute class. Get stronger, improve your range of motion and find better balance by starting your day with yoga.
(We recommend you bring your own Yoga mat, block and strap.) 
Qigong
Carve 30 minutes out of your busy day to breathe and relax. Gently stretch and explore Qigong (breathing exercises) for better health and stress relief. Drop-ins welcome!
Tai Chi Chuan
Often described as "meditation in motion", Tai Chi Chuan translates as "Supreme Ultimate Martial Art".  This ancient mind-body exercise is safe and effective for all ages and abilities.  Emphasis on slow movements linked with intentional breathing can lead to more vigor, greater flexibility, improved balance and mobility, and an overall greater sense of well-being.  This is a multi-level class and beginners are always welcome. 
F.I.T. (Functional Integrative Training)
This upbeat class combines the foundations of balance and stability with strength training.  The goal is to maintain good health and improve range of motion and the quality of  daily activities.

Zumba
The class that started the dance-fitness revolution and "changed the way we look at 'workout' forever",  Zumba incorporates Latin and International music and dance movements for a workout that is equal parts party and exercise.  Zumba integrates some of the basic principles of aerobic, interval, and resistance training to maximize caloric output, cardiovascular benefits, and total body toning.  Zumba is an effective, innovative, and exciting workout designed for everyone.  Easy and fun!
Zumba Gold
Zumba Gold takes the popular Latin-dance inspired workout of Zumba and makes it accessible for beginners, seniors, or others needing modifications in their exercise routine. Zumba Gold builds cardiovascular health by challenging the heart and works the muscles of the hips, legs, core, and arms with basic dance steps and repetition. By combining a dance workout with a party-like atmosphere, you will safely burn calories while having fun!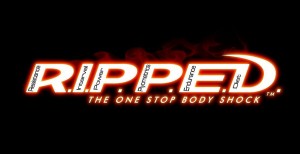 R.I.P.P.E.D.
R.I.P.P.E.D. combines the six components of Resistance, Intervals, Power, Plyometrics, Endurance, and Diet to help you attain and maintain the shape you want in ways that are fun, safe, doable, and extremely effective!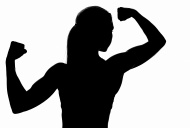 STRONG
STRONG is an equipment-free total body workout.  It is MAX Interval Training at its finest, designed to keep your body working at maximum capacity throughout your entire workout, improving overall aerobic fitness while blasting fat.
Hatha YOGA
The asanas (poses) practiced in this class will lengthen and strengthen the spine while simultaneously tightening the body's core muscles.  By synchronizing breath with the active progression of poses, vitality, flexibility, and the circulation of breath are significantly increased. You will leave class feeling balanced and calm.  All levels welcome.